Helmet design
Lot of racing drivers know the problem the met when they have to get their helmet design made for the painter. The problem is that its hard to do themself. The process with helmet painters is often slow when it comes to designing process which can take several weeks. We are only focusing on the design process. Thats why we are specialized in custom helmet designs and other racing designs. Our focus is only on doing racing designs, not painting, wrapping etc. We normally uses less that 2 weeks to make a complete custom racing design.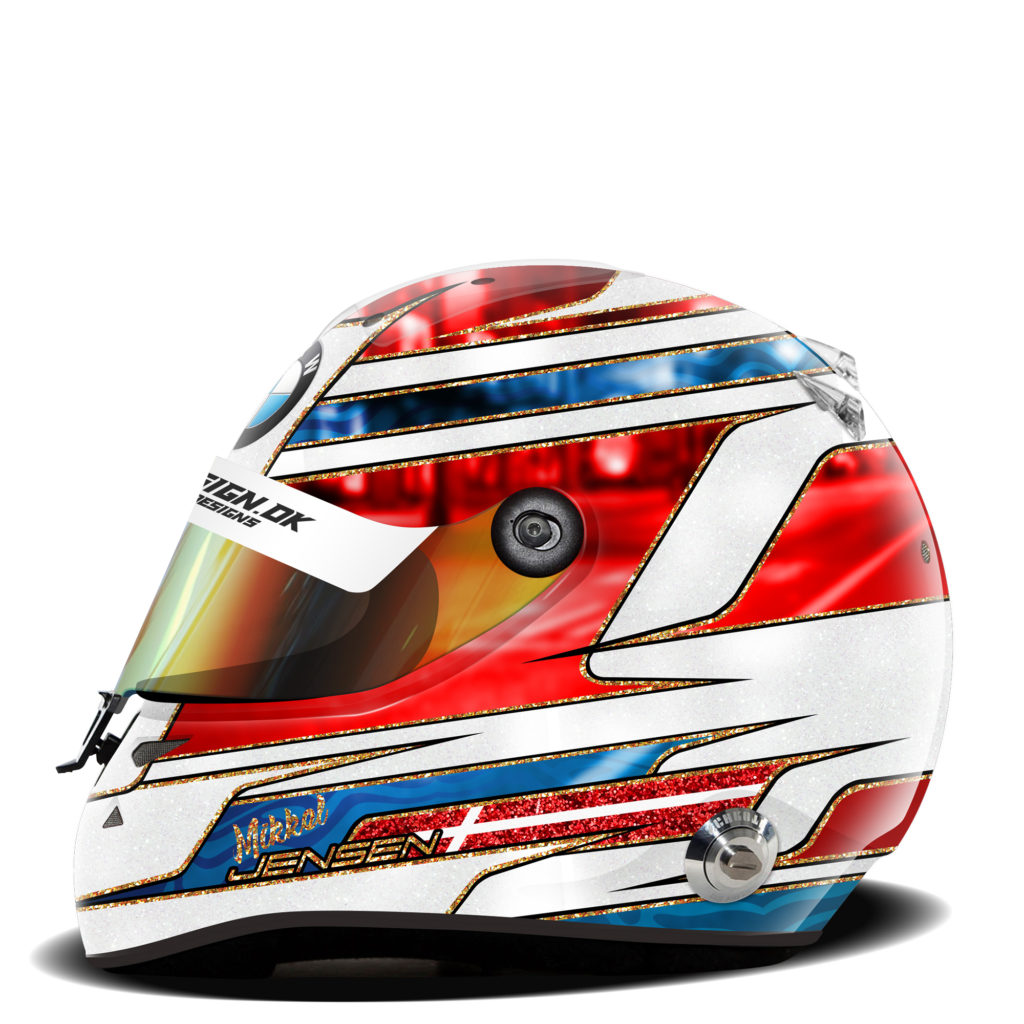 Helmet design process
Our design process is fast and we tries to communicate as much as possible with the client. This to get them involved with inputs and opinion. We normally works in the evenings and weekend to make the process and fast as fast as possible.
Where we started
As a former racing drivers in both karting and formula sport, we know all about racing designs. NJ Design has the knowledge about how drivers wants to be unique in the field but also what it design-wise takes to look professional and integrate the sponsors wishes. With over 8 years in the field we have build on different services after demands and what we are the best at, racing designs.
Our partner
We often get asked if we paint which we don't do. We have teamed up with Five Star Designs from Germany. NJ design outsource the helmet paint process because this isn't what we are good at. Instead we give our client the option to use Five Star Designs. We we makes the brief about the helmet design with all the files that is necessary for the helmet painter. This takes of the pressure for the client in order to find the best painters. We provide our clients with prices and delivery dates so we are the link between you and the helmet painter. The invoicing for the paint we come direct from the helmet painter to the client.