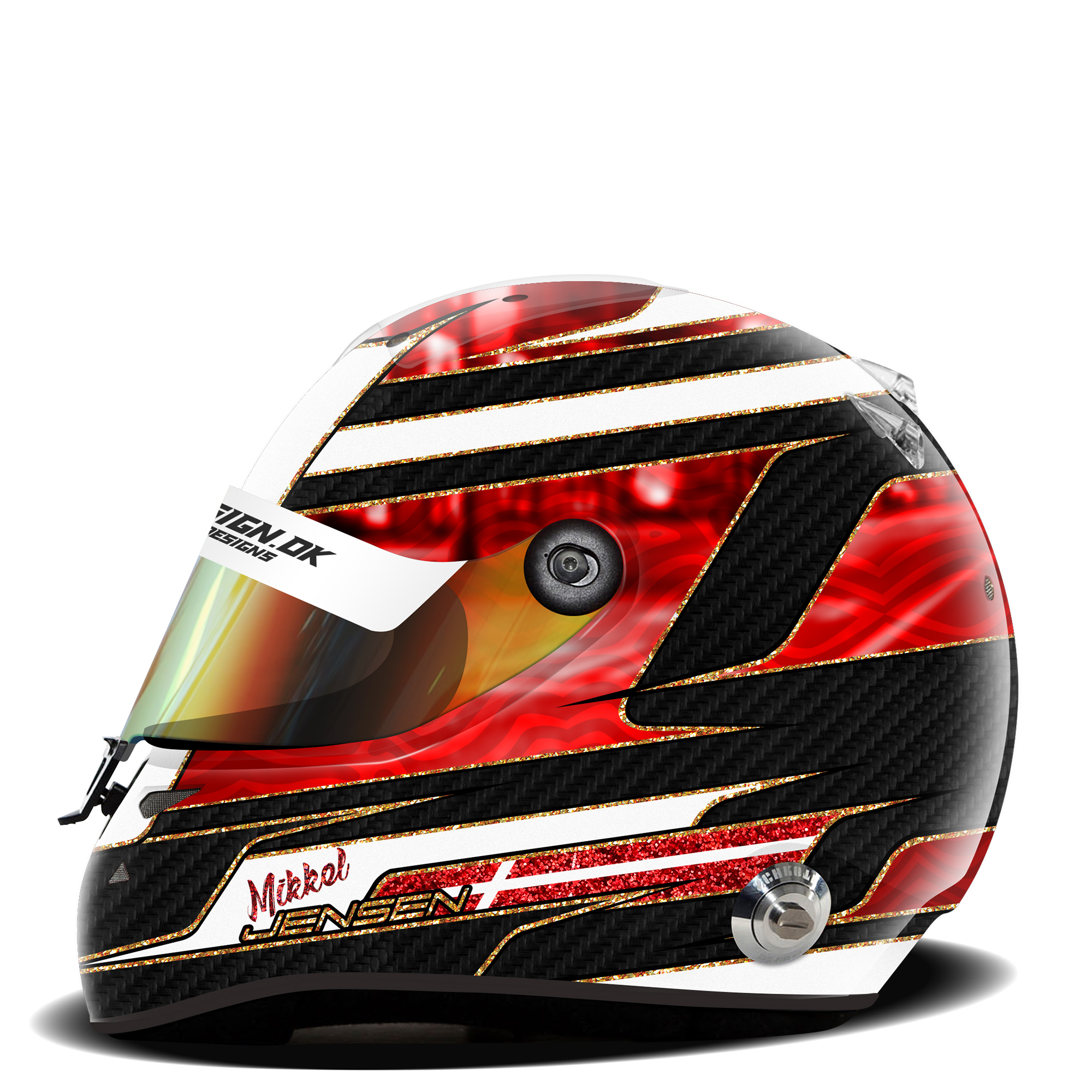 Driver: Mikkel Jensen
Mikkel Jensen became Formula ADAC champion in 2014 and has been driving European Formula 3 championship in 2015 and 2016. This year Mikkel is driving LMP3 and has become BMW Junior driver. This helmet is special made for his LMP3 participating.
Country: Denmark
Helmet Description:
Helmet type: Schuberth SF1 PRO
Main colours: Gloss
Carbon base
Red chrome
White
Pinstripes colours:
Pattern colours:
Special colour effect can be seen here.